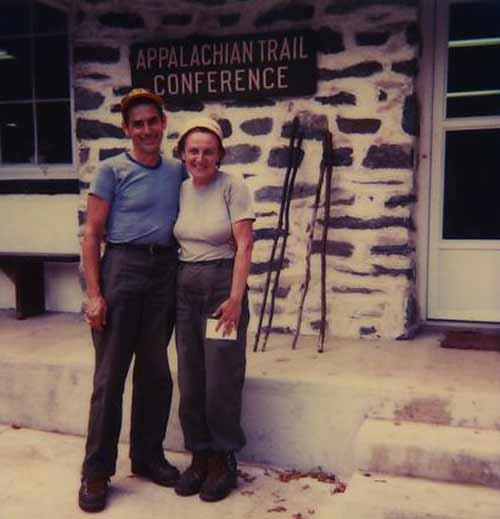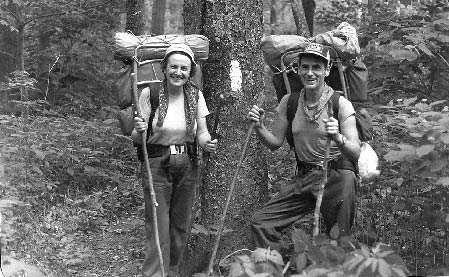 July 6
Hester "Heck" and
Myrtle Humphreys at 1) Harpers Ferry on July 6, 1983. 2) Maintop Mtn. near Montebello, Va. Photo by John Hendee, Asst. Station Director for Continuing Research, VA.-Carolinas.
There was a group hiking we met on June 25th, 1983 at that location, and he asked to take our picture. We completed over 800 miles by the end of that day at Crabtree Mtn.
If you arrived here as a result of a "search" in a search engine,
you can see more about this Appalachian Trail website featuring
Gonzo's thruhike in 1983, and why this photo is included by clicking here.