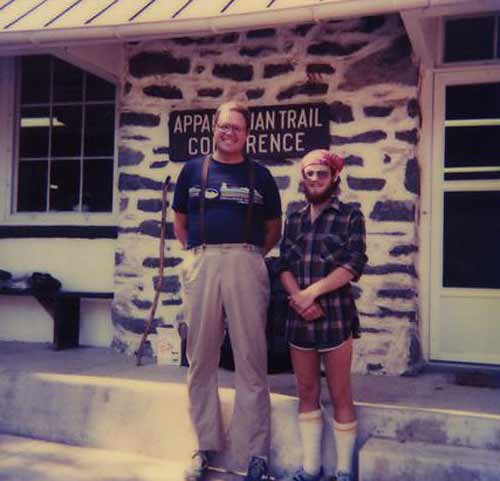 July 8
Left: Nick Kelsey (Northbounder starting from Springer on April 1. He re-hiked the first 120 miles, then jumped to Virginia to continue on from Pearisburg, where he ended a previous 500 mile 1980 hike. He ended on Katahdin on October 13, 1983 along with about 7-10 other hikers with temperatures hovering around 20 degrees. He was age 37 in 1983. Nick was from Texas and chose a career as an attorney.)
Right: Greg Gilbert
If you arrived here as a result of a "search" in a search engine,
you can see more about this Appalachian Trail website featuring
Gonzo's thruhike in 1983, and why this photo is included by clicking here.