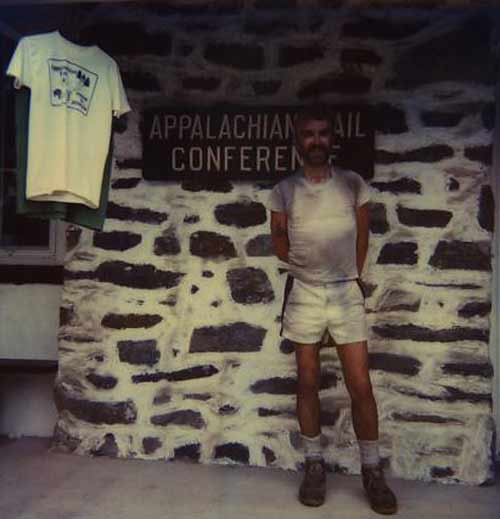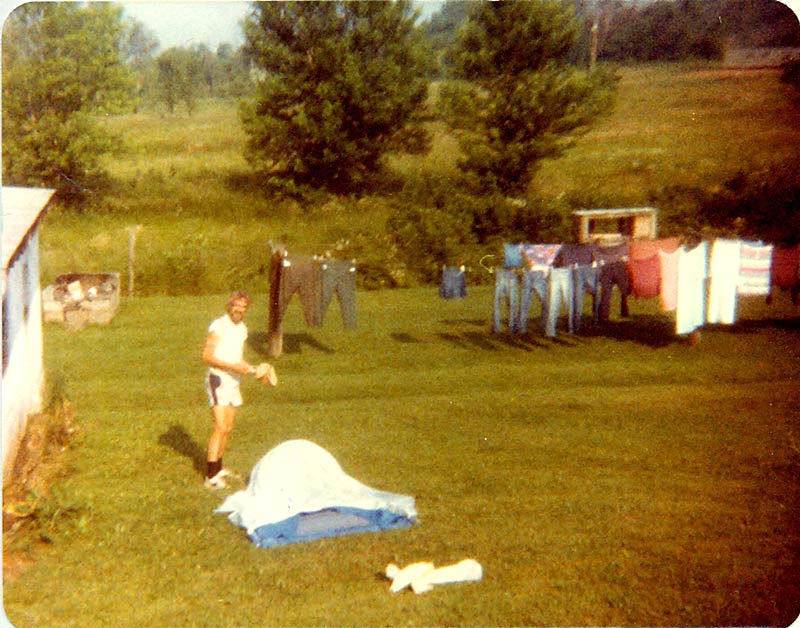 June 14
Paul Schaudt
(photo at right - Possibly taken somewhere near the Linden, Virginia PO Photo courtesy of Elton Fauber) (Info from his Daughter: My Father decided to walk the trail after losing his wife of 27 years in January 1982. I remember his training as walking the Florida heat with his heavy backpacks. I also picked up this very strange looking man from the airport – putting that "filthy looking bum" in my car at Tampa Airport as people looked on. It didn't matter though as I was just glad to have him home safe and sound.)

If you arrived here as a result of a "search" in a search engine,
you can see more about this Appalachian Trail website featuring
Gonzo's thruhike in 1983, and why this photo is included by clicking here.