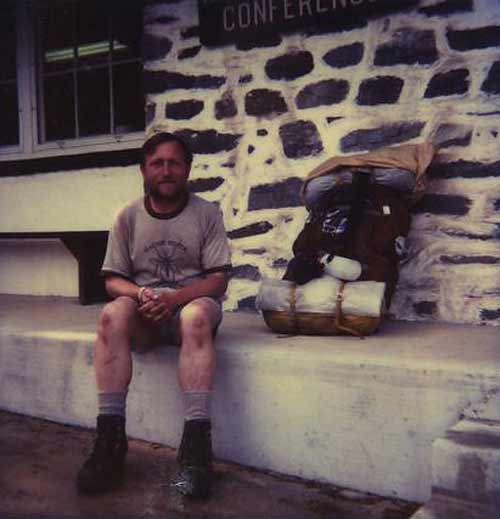 May 4
Maxelle O. "Lardass" Smith
Georgia to Saddleback, then Katahdin to Saddleback. March 15 - July 8, 1983.

If you arrived here as a result of a "search" in a search engine,
you can see more about this Appalachian Trail website featuring
Gonzo's thruhike in 1983, and why this photo is included by clicking here.